home>biochemgen>research.html Seite teilen:


Research Focus

As an independent research group of the Institute of Human Genetics, we focus on studying inherited metabolic diseases, elucidating so-far poorly or not at all elucidated pathomechanisms.
We are especially interested in understanding the dynamic and interconnected membrane lipid metabolism of organelles and cells, for which we develop novel analytical, data analysis, and bioinformatics approaches.
Recent research highlights:
Genetic metabolic diseases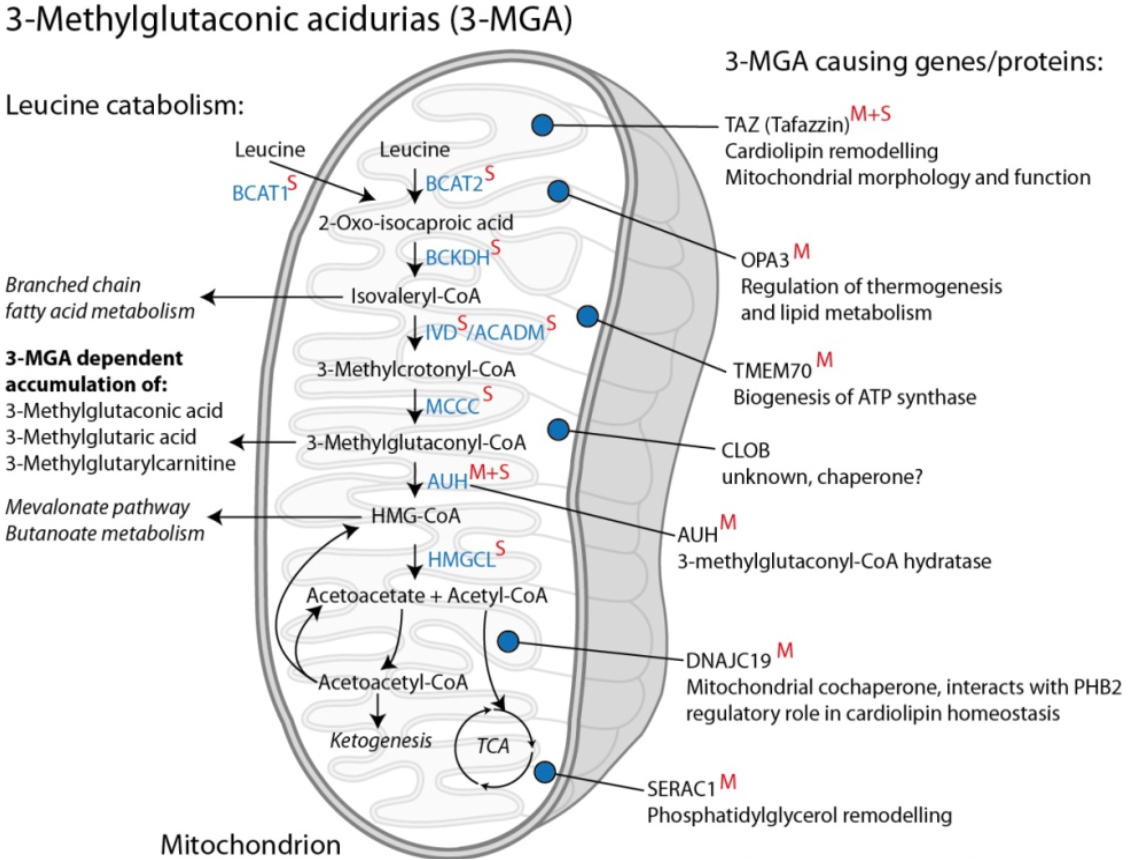 We are especially interested in inherited mitochondrial diseases with focus on disorders of mitochondrial phospholipid metabolism and 3-methylglutaconic acidurias. Rooted in the Institute of Human Genetics we have access to a rich background of relevant case information and cutting-edge genetic methodologies.  To study and elucidate complex cellular (patho-)mechanisms, we use a broad spectrum of biochemical and biological approaches. (klick image to enlarge)
Lipidomics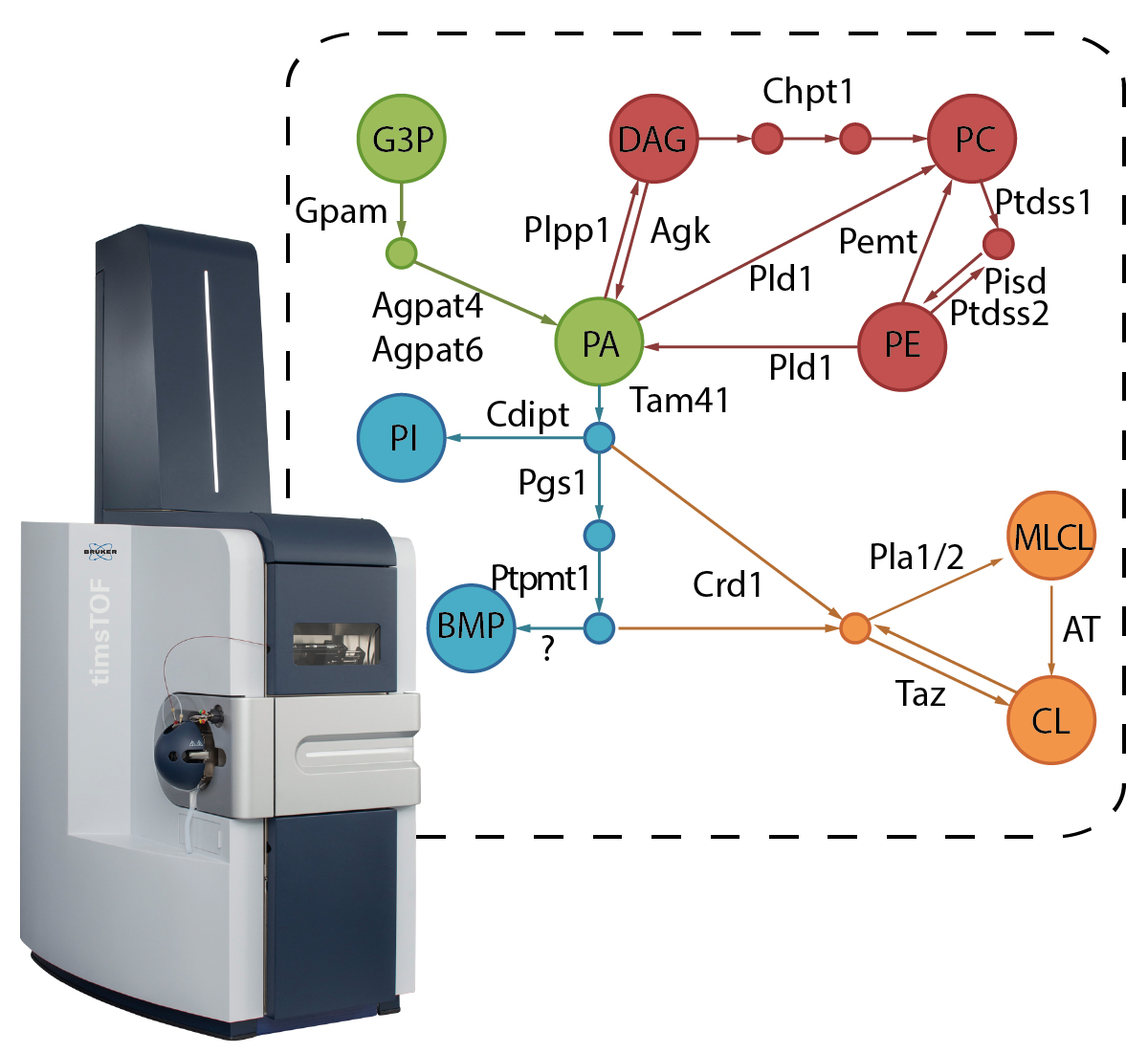 LC-MS/MS lipid analyses are one of the core strengths of our team with specialized analysis strategies for the structural characterizations of lipids using fragmentation spectra and in-house scripts in R. For our lipidomics analysis we have a brand new TimsTOF pro (Bruker) mass spectrometer with PASEF technology available, allowing us to identify and quantify thousands of different lipid features.
Bioinformatics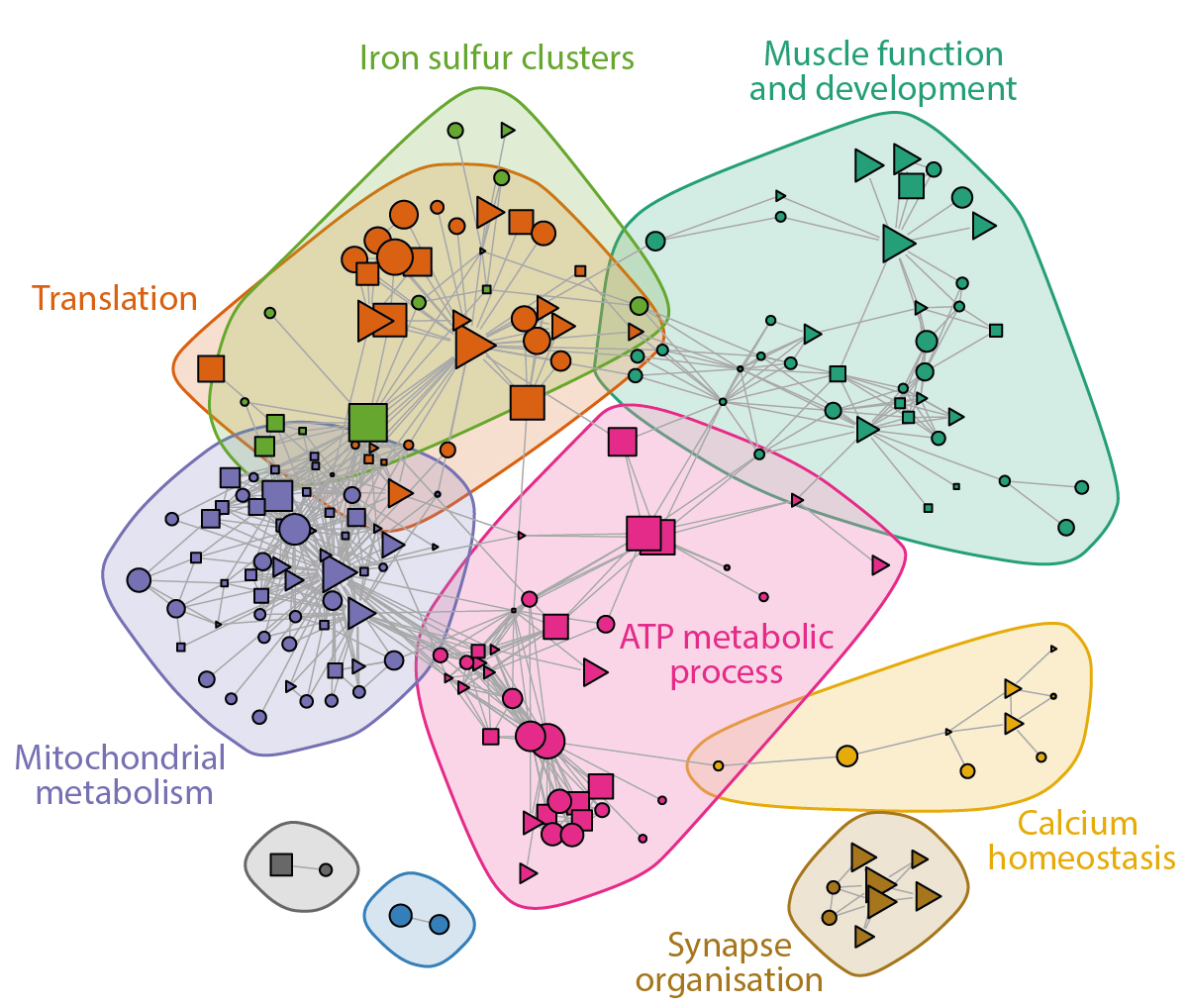 We also focus on bioinformatics, not only to analyze and mine high-content lipidomic data sets, but to employ these for integrative data analyses. This enabled us not only to comprehensively describe lipidomic landscapes but additionally to functionally link their specificity interactions across the lipid metabolic network in order to determine a major factor dictating phospholipid diversity.
Image: Oemer and Koch et al. Cell Reports 2020


Creativity, Science & Fun
Science is clearly about discovery and trying out novel approaches while always questioning the status-quo and its limitations. When we encounter a problem, we adopt, improvise and overcome.
As a young, dynamic team, we do not shy away from developing and validating our own protocols apart from commercial standardized Kits to answer research questions. We create our own knockout disease models, adopt cell culture media composition to mimic lipid compositions of human tissues and develop specialized centrifugation protocols for generating MS compatible subcellular fractions of cellular compartments to elucidate complex mechanisms.
We see communication and motivation as key factors in research, which is why we have regular social activities and lab retreats that include hiking, sledging and even sailing. And celebrating achievements must not be neglected.