home>dpmp>physiologie>research>obermair>publications.html Seite teilen:



Neurophysiology of calcium channels  
Scientific publications
Books and book chapters
Obermair GJ, Flucher BE (2013) Neuronal functions of auxiliary calcium channel subunits. In Modulation of Presynaptic Calcium Channels, Stephens G, Mochida S, Eds. Springer,  pp. 365. [link: http://www.springer.com/biomed/book/978-94-007-6333-3]
 Minnich B, Obermair GJ, Deacon S (2001): Chronobiology and Chronic Rheumatism: Effects of Radon-Balneotherapy and Melatonin Treatment within Chronic Arthrosis, Reports of the Research Institute Gastein - Tauernregion, Lang - Europäischer Verlag der Wissenschaften, Vol. 4: 186pp.
Gerald Obermair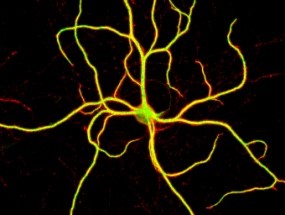 Gerald Obermair,
Division of Physiology
Dept. Physiology and Medical Physics
Medical University of Innsbruck
Schöpfstrasse 41
6020 Innsbruck, Austria.
Phone: +43 512 9003 70841
Gerald.Obermair@i-med.ac.at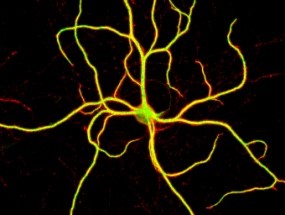 Gerald Obermair,
Division of Physiology
Dept. Physiology and Medical Physics
Medical University of Innsbruck
Schöpfstrasse 41
6020 Innsbruck, Austria.
Phone: +43 512 9003 70841
Gerald.Obermair@i-med.ac.at