home>neuroanatomy>research.html Seite teilen:



Growth Factors in Neurons & Glia
Our lab investigates the role of growth factors in the nervous system under pathological conditions. Neurotrophic molecules are in the focus of several research groups as possible treatments for neurological or psychiatric disorders. Unfortunately, nearly all therapeutic trials in patients were unsuccessful so far. It appears that growth factor receptors cannot be sufficiently activated in the aging brain to exert significant protective or restorative effects. Therefore, the aim of our work is to identify signaling pathway components downstream of growth factor receptors in neurons or glia which may act as pharmacological targets to activate pro-survival and pro-regenerative mechanisms in the diseased nervous system.
Fibroblast growth factors (FGFs) are important for the development and repair of the nervous system. Over the years, novel insights into FGF receptor (FGFR) signaling in health and disease were obtained through targeted and inducible mouse knock-out models, optogenetics and advanced imaging techniques. These experiments confirm that stimulation of FGF receptors remains a key to promote neurogenesis, neuronal protection, axonal regeneration and re-myelination in the injured nervous system. Our research focuses on signaling and transport of FGFR type 1, the predominant FGF receptor in the nervous system (Csanaky et al. 2019).
Among the negative feedback inhibitors of FGFR1 induced signaling are the Sprouty proteins which comprise a family of four homologous molecules. Down-regulation or knock-out of Sprouty2 and -4 promotes recovery from mechanical, vascular or excitotoxic brain lesions. Applying three different in vivo lesion models, we demonstrated that reduction of Sprouties in neurons or glial cells improves neuronal survival and axonal regeneration in the central and peripheral nervous system.
We have shown that primary sensory neurons dissociated from Sprouty2 knock-out mice exhibit elevated MAP kinase (ERK1/2) activity and enhanced axon outgrowth in response to nerve injury. Following sciatic nerve crush, significantly more myelinated axons regenerate in Sprouty2+/- mice which is accompanied by faster recovery of function and increased expression of GAP-43 (Marvaldi et al. 2015). Recently, we investigated a combined approach to promote long-distance axon growth in culture: Dual-interference with Sprouty2 and PTEN, an inhibitor of the phosphoinositide 3-kinase (PI3K)/AKT pathway. The results clearly show that their simultaneous knockdown in neurons promotes axon elongation stronger than the knockdown of each molecule alone (Jamsuwan et al. 2020).
With regard to the CNS, injection of siRNAs against Sprouties into rat brains reduces the lesion size in response to endothelin-induced vasoconstriction (a model for stroke, Klimaschewski et al. 2016). Secondary brain damage is also significantly diminished in mice with reduced Sprouty2/4 levels. In response to kainate-induced excitotoxicity in the hippocampus, neuronal survival and reactive astrogliosis are enhanced in heterozygous Sprouty2/4 knockouts as compared to their wildtype littermates (Thongrong et al. 2016).
Furthermore, Sprouty2 is a key regulator of tumor formation in the brain (Park et al. 2018). It is up-regulated in malignant gliomas which correlates with reduced survival in patients. Knockdown of Sprouty2 dramatically inhibits glioblastoma growth and increases EGF-induced ERK and AKT activation concomitant with premature S-phase entry of tumor cells. Consistent with these findings, DNA damage response and cytotoxicity are increased.
Taken together, interference with Sprouties may provide a novel therapeutic strategy to increase and prolong growth factor signaling in the lesioned brain. For more details on the role of Sprouties in the nervous system, please have a look at our recent review (Hausott and Klimaschewski 2018).
Funding
Austrian Science Fund (FWF), Tyrol Science Fund and MUI-START
Institute of Neuroanatomy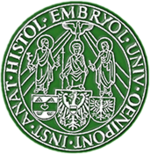 Prof. Dr. med. Lars Klimaschewski
Medical University Innsbruck
Department of Anatomy & Histology
Institute of Neuroanatomy
Muellerstrasse 59
6020 Innsbruck, Austria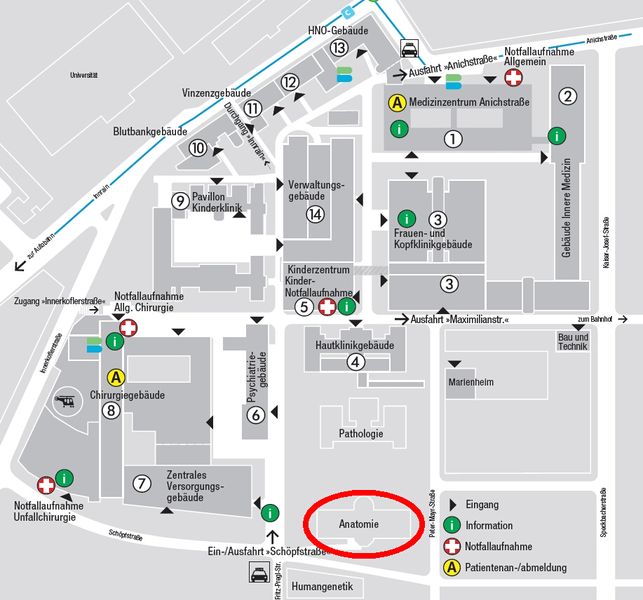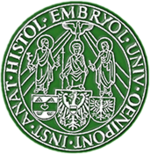 Prof. Dr. med. Lars Klimaschewski
Medical University Innsbruck
Department of Anatomy & Histology
Institute of Neuroanatomy
Muellerstrasse 59
6020 Innsbruck, Austria