Gabriele Werner-Felmayer,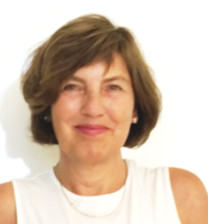 Institute of Biological Chemistry , Biocentre, Medical University of Innsbruck
Center for Chemistry and Biomedicine (CCB)
Innrain 80 - 82, A-6020 Innsbruck, Austria
e-mail: gabriele.werner-felmayer@i-med.ac.at
tel: +43-512-9003-70341; fax: +43-512-9003-73110
Current research at the intersection of biomedicine and society focuses on bioethical issues in genetics/genomics, reproduction and regenerative medicine. Both research and educational activities in this regard rely on interdisciplinary, collaborative and cross-cultural approaches. Previous work dealt with elucidating roles of tetrahydrobiopterin and nitric oxide in immune function and cell differentiation, as well as with the evolution of some of the genes involved.
Biographical Note
PhD in Microbiology (1985), post-doctoral education at the Department of Oral Microbiology and General Immunology, University of Zürich (1985/86); visiting scientist at the Department of Molecular Immunology, Rockefeller University, New York (08/1992); Postdoctoral Scientist at the Institute of Medical Chemistry and Biochemistry, University of Innsbruck (1987-94); Habilitation (1994); since 1997 Associate University Professor for Medical Biochemistry at the University of Innsbruck and since 2004 at the Medical University of Innsbruck. Since 2007, establishing and heading the interdisciplinary bioethics network ethucation which is also the Austrian unit of the International Network, UNESCO Chair in Bioethics (Haifa). From May 2015-2016, Visiting Professor at King's College, London, Department of Global Health and Social Medicine, King's College, London.
Additional Activities
-        Member of the Bioethics Commission: Bioethikkommission beim Bundeskanleramt
-        Deputy chair of "Wissenschaft und Verantwortlichkeit, WuV" (Science and Responsibility)
-        Advisory board member of the research center "Medical Humanities", University of Innsbruck
-        Member of the Good Scientific Practice Board, Medical University Innsbruck
-        Mentor in the Helene Wastl Mentoring Program for Women, Medical University Innsbruck
Publications (PubMed)>>     Publications (Bioethics)>>     Teaching activities>>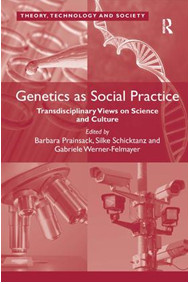 Review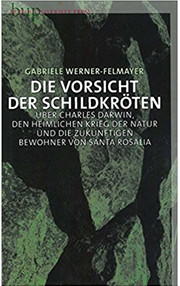 faz >>    Deutschlandfunk >>