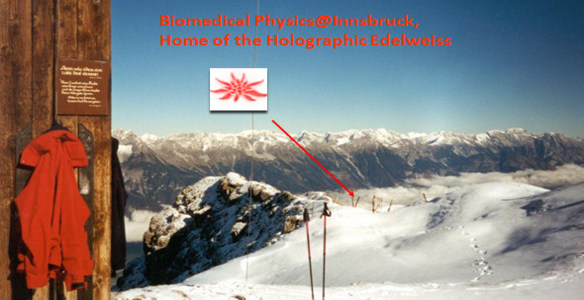 Medical physics applies the principles and methods of the physical sciences to biomedical problems. The activities of medical physicists thus cover a broad spectrum that ranges from the study of basic biomedical processes to the diagnosis and treatment of disease. 
The Division of Biomedical Physics at Innsbruck Medical University pursues application-oriented basic research projects devoted to the development of novel physical methods and technologies in medicine or cell biology, in particular related to electromagnetic radiation (laser light, UV, and ionizing radiation), providing physical know-how for the clinical partners and for the public.
Another major task is the communication of the physical principles underlying modern medical technologies to medical students, as well as the training of graduate students in applied physics, e.g. within interdisciplinary PhD programmes.