home>research-report>ophthalmologyoptometry.html Seite teilen:


Ophthalmology and Optometry
Research Focus
General Facts
Research
Selected Publications
Collaboration

Keywords: VEGF, progerin, OCT, COVID-19, cataract surgery, macular diseases, ocular surface, glaucoma, oncology, neuropeptides
Research (ÖSTAT Classification): 301101, 301103, 301107, 302055, 302080
Research Focus
The department focuses on ocular surface imaging research, glaucoma research, research into oncology and inherited retinal dystrophy and neuropeptide research as well as research into COVID-19, macular diseases, diabetic retinopathy, elevated intracranial pressure and cataract surgery.
General Facts

The Department of Ophthalmology conducts both clinically oriented and basic research. The main research interests of the teams are described below. With respect to basic research, a laboratory is available, which is appropriately equipped to perform very high-quality science. One main research interest in the laboratory concerns cell culture, including cryopreserved retinal pigment epithelial cells as well as retinal and choroidal endothelial cells. Methodologically, both migration and proliferation assays are performed with these cells; the results of retinal pigment epithelial cells are significant for the pathogenesis of proliferative vitreoretinopathy, the results of retinal endothelial cells for the pathogenesis of proliferative diabetic retinopathy and oxygen-induced retinopathy, and the results of choroidal endothelial cells for the pathogenesis of wet age-related macular degeneration. Another important method used in the laboratory is histochemistry, both for the clinical routine (oncology) and for science. Science is very expensive and the main aim of the Head of the Department of Ophthalmology is therefore to apply for grants, particularly from the Austrian Science Fund (Fonds zur Förderung der wissenschaftlichen Forschung, FWF) and the Anniversary Fund of the Austrian National Bank (Jubiläumsfonds der österreichischen Nationalbank). Both institutions currently have proposals under review, from which it is intended that additional personnel will be appointed.
Research

Oncology, Inherited Retinal Dystrophy
Blatsios G.
The imaging characteristics of uveal melanoma before and after proton beam radiation therapy were evaluated and compared in a retrospective study using ultra-wide field fundus imaging. Furthermore, a case of metastatic cutaneous melanoma in the eye was evaluated, and the relevant literature was reviewed. A retrospective study on the treatment of irideal melanoma was conducted. With respect to inherited retinal dystrophy, a registry for these diseases was created in Tyrol, which combines phenotype and genotype. Furthermore, the most relevant literature on syndromal diseases with cortical blindness, retinal dysfunction and epilepsy was reviewed. Finally, Dr Blatsios is participating in the IONIS study on the treatment of cardiac amyloidosis, as patients undergo ophthalmologic examination during the study period.
Ocular Surface Imaging
Team Steger B.
Over the past two years, the research interest of this group has shifted from the study of corneal vasculature to the angiographic characterisation of ocular surface neoplastic lesions. An important research article on the anatomy of the human limbal lymphatic vasculature using in vivo confocal microscopy and immunohistological correlation was published and the first case report was published, which describes altered angiographic leakage patterns in a squamous cell ocular surface neoplastic lesion. A case series using indocyanine green angiography to differentiate benign from malignant ocular surface neoplasia is now in progress. Further prospects include the investigation of underlying pathophysiologic mechanisms for these interesting observations. In parallel, this group is also working on the development of an ocular surface imaging module for improved, standardised colour photography of ocular surface pathology. Slit lamp colour photography is still the gold standard for the medical documentation of ocular surface pathology, despite being significantly restricted by limited reproducibility and standardisation. In a collaborative effort with industrial partners, the aim is now to develop an imaging module that is more standardised and therefore suitable for teleophthalmological application.
Glaucoma 
Team Teuchner

This research group investigated the effects of minimally invasive XEN Gel Stent implantation in primary open-angle and pseudoexfoliation glaucoma, and it very recently published promising results of this surgery. Furthermore, this research group is conducting three retrospective studies and one prospective study. The retrospective studies include: evaluation of the long-term effects of glaucoma surgery on visual field progression in open-angle glaucoma in consideration of existing floor effects; evaluation of intraocular pressure after XEN Gel Stent implantation vs. trabeculectomy – a retrospective cohort study; correlation of intraocular pressure, mean visual field defect and retinal nerve fibre layer thickness before and after glaucoma surgery – a retrospective data analysis. Finally, a prospective, randomised control trial is being conducted, in particular to evaluate intraocular pressure after Preserflo/InnFocus MicroShunt implantation vs. trabeculectomy.
Neuropeptide Research 
Team Troger J.
Dr Troger works on three main topics in neuropeptide research. First, investigations are conducted into the presence and distribution of granin-derived peptides in the eye. The presence and distribution of the secretogranin II-derived peptide secretoneurin has already been investigated and published, as have the chromogranin B-derived peptide PE-11 and the chromogranin A-derived peptides GE-25, catestatin and serpinin. As a result, each of these peptides has been found to be a constituent of sensory innervation of the eye, whereas in the retina the peptides occur either in amacrine or displaced amacrine cells (secretoneurin, catestatin) or in glia (GE-25, serpinin). The next two peptides to be studied are pancreastatin and vasostatin. These granin-derived peptides are also being examined in the dental pulp, skin and male genital tract. The next topic explores whether endogenous neuroprotective mechanisms are present within the retina of mice and, if so, whether certain neuropeptides or glia are involved. The peptides of interest are: PACAP, VIP, secretoneurin and NPY. Their participation is being explored by means of knock out mice in an appropriate animal model, namely intravitreal injection of NMDA. The glia of interest include astrocytes, Müller glia and microglia. If the presence of endogenous neuroprotective mechanisms is confirmed, this will have consequences for the treatment of glaucoma. In particular, the main aim in the case of glaucoma must therefore be to maintain or induce such mechanisms. Finally, it is well known that certain neuropeptides and their receptors act proangiogenically and may therefore be involved in the pathogenesis of retinal and choroidal neovascularisation. In vitro studies are therefore being conducted, in particular including migration and proliferation assays on human choroidal or retinal endothelial cells; the peptides of interest are the tachykinins SP, NKA and NKB and their receptors (NK-1, NK-2 and NK-3) as well as secretoneurin and NPY with the Y2 and Y5 receptors.
COVID-19, Diabetic Retinopathy, Cataract Surgery and OCT 


Team Zehetner C.
The research group of Dr Zehetner works on a number of topics. With respect to COVID-19, conjunctival swabs are compared with nasopharyngeal swabs. Plasma VEGF levels of patients with age-related macular degeneration are then measured after intravitreal injection of aflibercept and brolucizumab, and the relationship of age-related macular degeneration as well as diabetic retinopathy to blood levels of progerin mRNA is evaluated. Some clinically oriented research projects include the evaluation of OCT in patients with elevated intracranial pressure, registry studies in cataract surgery, and the creation of a biobank and clinical registry of patients in the treatment of degenerative macular disease.
Retinal and Macular Diseases, Retinal Surgery 
Team Kralinger M.

The research focused on clinical updates for the Austrian Board of Ophthalmology as the review [Diagnosis, treatment and monitoring of diabetic eye disease (2019 update) published in the Wiener klinische Wochenschrift in May 2019; 131 (suppl. 1): 164 – 168] and on the effects of topical intravitreal administration of VEGF as in the case of diabetic macular and age-related macular diseases in respect of systemic impact and counterregulatory effects. One article just accepted for publication in the journal Acta Ophthalmologica is on "Systemic Counterregulatory Response of Angiopoietin-2 after Aflibercept Therapy for nAMD".
Also in respect to the COVID-19 pandemic, vision-related quality of life (VRQOL) during the COVID-19 pandemic is being assessed in patients who are undergoing ophthalmic surgery, at the invitation of the CovidSurg Week study, an international, prospective, multicentre cohort study.
Selected Publications
Radda S, Bolz M, Egger S, Gasser-Steiner V, Kralinger M, Mennel S, Scholda C, Stolba U, Wedrich A; die Netzhautkommission der Österreichischen Ophthalmologischen Gesellschaft.Radda S, et al.: Diagnosis, treatment and monitoring of diabetic eye disease (Update 2019)]. Wien Klin Wochenschr. doi: 10.1007/s00508-019-1445-1. 2019 May;131(Suppl 1):164-168.

Angermann R, Bechrakis NE, Rauchegger T, Casazza M, Nowosielski Y, Zehetner C: Effect of timing on visual outcomes in fovea-involving retinal detachments verified by SD-OCT. J Ophthalmol 2020, in press.

Palme C, Ahmad S, Romano V, Seifarth C, Williams B, Parek M, Kaye SB, Steger B: En-face analysis of the human limbal lymphatic vasculature. Exp Eye Res 2020, in press.

Rauchegger T, Angermann R, Willeit P, Schmid E, Teuchner B: Two-year outcomes of minimally invasive XEN Gel Stent implantation in primary open-angle and pseudoexfoliation glaucoma. Acta Ophthalmol 2020, in press.
Collaborations
Peng Loh, National Institutes of Health, Bethesda, USA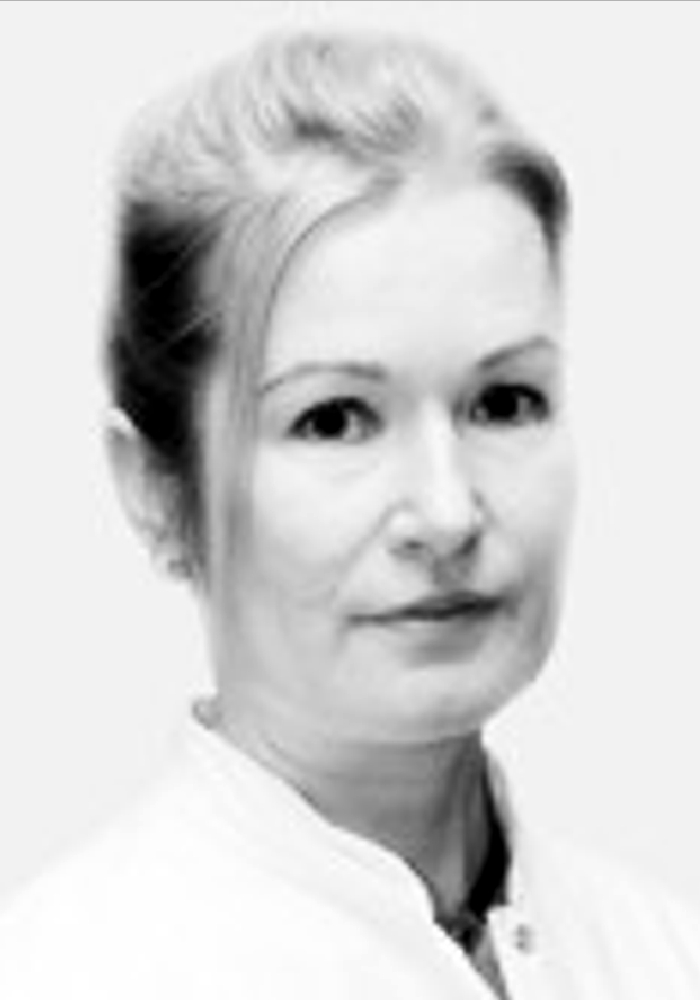 ao. Univ.-Prof.in Dr.in med.univ. Martina Kralinger      
Director
Contact:
Anichstraße 35
6020 Innsbruck
Austria
Email: martina.kralinger@i-med.ac.at
Phone: +43 512 504 23720
Fax: +43 512 504 23722
https://www.i-med.ac.at/patienten/ukl_augen-hk.html