home>research-report>Psychiatry1.html Seite teilen:


Psychiatry I
Research Focus & General Facts
Research
Selected Publications
Selected Funding, Collaboration

Keywords: Bio-psycho-social aspects of diseases, doctor-patient-relationship, psychotherapy
Research (ÖSTAT Classification) : 302038, 302045, 302046, 302065, 302066
General Facts

Embedded in the clinical services of the centre, the research groups in the Division of Psychiatry I have a long-standing tradition of dealing with a host of different topics related to various aspects of psychiatry. They are supported by a number of international collaborators and funded by grants from the European Union, the Austrian Science Foundation, the European Organisation for Research and Treatment of Cancer, the European Group for Research in Schizophrenia and the pharmaceutical industry – both of the latter through investigator-initiated grants in classical, industry-sponsored, phase-II and phase-III trials. In addition, international collaborators include Keio University in Tokyo and the University of Bergen in Norway as well as local collaborators within the department and other medical disciplines at the Medical University of Innsbruck.
Research
Age-Related Psychiatric Disorders
Michaela Defrancesco

Next to providing clinical services for the catchment area, specific areas of scientific interest of this research group include the neuropsychological and anatomical foundations of mild cognitive impairment (MCI) and Alzheimer's dementia (AD). In this context, there is a strong emphasis on possible predictors and risk factors for the conversion from MCI to dementia. In particular, neuropsychological, neuropsychiatric, imaging and genetic markers are explored and there is an ongoing research focus on clinical and biological progression markers of Alzheimer's disease. In close cooperation with the Centre for Molecular Biosciences, induced pluripotent stem cells from fibroblasts are investigated as risk markers for AD. The research group participates in the national multicentric cohort study PRODEM-Austria and established the local gerontopsychiatric database "GERDA". In addition, the group participates in local as well as regional projects in the field of dementia care (Demenz braucht Kompetenz, Tirol Kliniken), investigating various physical, cognitive and social activities as possible risk or protective factors for dementia.
Fitness to drive among the elderly is a research topic that is studied in collaboration with Ilsemarie Kurzthaler, who leads the department's traffic safety in psychiatry group. Sleep disorders are also investigated as possible risk factors for dementia, in collaboration with Birgit Högl from the sleep medicine division in the Department of Neurology.
Experimental Alzheimer's Research
Christian Humpel

In close collaboration with clinical researchers, this group focuses on finding and establishing novel biomarkers (in blood, platelets, and saliva) to diagnose AD and MCI. In addition to peripheral markers, this laboratory also routinely detects biomarkers (beta-amyloid and tau) in cerebrospinal fluid samples for several departments of Tirol Kliniken. Christian Humpel's basic research focuses on organotypic brain slices and he aims to use this model to investigate the spread of Alzheimer's pathology in the brain. Based on a previous EU project, biomaterials (collagen hydrogels and microcontact printing) are used to optimise the 3D organotypic brain slice model. A number of PhD students (15 to date) have been involved in this research programme.
Human Brain Project
Alois Saria
The Medical University of Innsbruck is also a partner in the Human Brain Project, one of two flagship research projects funded by the European Commission, involving over 100 partner universities in Europe and some outside Europe (2013 – 2023). Alois Saria is the leader of the "Education and Training" work package and several tasks within the "Communication and Dissemination" work package in the specific grant agreement 2 of this project (2018 – 2020) to coordinate the education and training of a large number of PhD students in this multi-disciplinary project and to coordinate outreach activities to the broader scientific community and general public.
Substance Use Disorder, Clinical
Sergei Mechtcheriakov, Claudia Rupp
This research group places much emphasis on neuropsychological deficits in patients suffering from alcohol use disorder and on their impact on the development and maintenance of this chronic, relapsing disease as well as their relevance with respect to treatment outcomes. Individually tailored neuropsychological interventions complement structured treatment programmes.
The effects of chronic alcohol intake on the immune system, kynurenine metabolism and bone metabolism are other areas of interest to this research group. With respect to illegal drugs, patients in opioid maintenance treatment programmes represent a large group of interest. Preferences for the different drugs available in substitution programmes and the relevance of subjective attitudes are currently being studied.
Addiction Research, Preclinical


Rana El Rawas
This group is interested in environmental factors that provide protection against drugs of abuse. Research focuses on the mechanisms that underlie the positive effects of social interaction when offered as an alternative to drugs of abuse. Using a vertical approach that ranges from the behavioural to the molecular level, they pharmacologically manipulate intracellular pathways in the reward-related regions of the brain and we study the subsequent effects on behaviour, specifically with respect to cocaine preference. The group is also interested in investigating the molecular mechanisms that shift preference away from or towards cocaine. Is it possible to enhance social interaction reward in anti-social individuals in order to promote their resilience to drugs of abuse and stress? To answer this question, they are particularly interested in the modulation of social interaction reward with the aim of increasing its beneficial effects. Finally, as relapse is the biggest challenge faced by recovering addicts, they also investigate the functional involvement of specific molecular candidates in relapse to cocaine use. 
Schizophrenia Research
Alex Hofer
Clinical Psychopharmacology
Past and ongoing studies focus on antipsychotics, ranging from early drug development in phase-II clinical trials to large-scale international pragmatic effectiveness studies. The underlying theme is always enhancement of the treatment options for patients with schizophrenia. The European First Episode in Schizophrenia Trial and the Optimisation of Treatment and Management of Schizophrenia in Europe were the first large-scale, independent, comparative, first-episode studies worldwide, evaluating treatment outcomes in 14 European countries and Israel. At present, the European Long-Acting Antipsychotics in Schizophrenia Trial (EULAST) uses advanced methodology to pursue related research questions.
The group is also involved in global efforts to improve clinical trial design, in order to facilitate the transition from rigorous, randomised, controlled, clinical trial standards to everyday clinical practice. In this context, the issues of treatment attitudes, adherence and drug safety have been given particular emphasis.
Cognition
Both neuro- and social cognition represent further focuses of this research group. The investigation of social cognition in symptomatically remitted patients suffering from serious mental illness has received much attention recently. To this end, a number of studies investigating emotional intelligence have been conducted in patients suffering from schizophrenia or bipolar disorder, their unaffected siblings, and healthy control subjects, to identify social cognitive deficits as potential trait markers for these disorders. Other studies investigate the associations between patients' fitness to drive and residual symptoms of schizophrenia or bipolar disorder as well as the side-effects of medication.
Resilience
A number of studies have investigated resilience and its biological correlates in patients with schizophrenia and bipolar disorder, with a focus on religion and culture. The primary aim of these studies has been the investigation of transcultural differences in resilience across patients from the two different geographical regions of Austria and Japan.
Focusing on potential sex differences, we also investigated the degree and quality of resilience as well as its correlates (e.g. hope, self-esteem, social support) across students from local universities. Potential structural and functional cerebral differences in subjects with high resilience in comparison with subjects with low resilience are examined in close collaboration with the Department of Neuroradiology.
Recently, the psychological impact of the COVID-19 pandemic on people who have a history of mental health disorders in comparison with members of the general population has been investigated in two comparable geographical regions with different quarantine measures (Tyrol, Austria vs. South Tyrol, Italy). They aim to explore whether different quarantine measures have different effects on psychological outcomes and wellbeing, and which coping strategies or resilience factors are applied. 
Suicide and Affective Disorders
Eberhard Deisenhammer
With respect to suicidology, principal research topics of this group include suicides associated with hospitalisation, biomarkers for suicide, contacts with the healthcare system before suicide, and the period during the suicidal crisis. A database on suicide cases and matched controls is being established, with a focus on association with plasma lipids and inflammatory markers. Another project is the investigation of who proceeds from suicidal ideation to suicide attempt (and why). Further, they continue to be involved in the interdisciplinary discussion on physician-assisted suicide and so-called euthanasia in Europe. The assessment of suicide numbers during the COVID-19 pandemic will be another task in the months to come.
Projects of the "affective branch" of the study group in the period 2019 – 2020 included impaired colour discrimination in depressive patients, processing of facial and vocal emotion in patients with bipolar disorder, and ethnic aspects of mood and suicidality. The effects of esketamine on depression and suicidality are the focus of a project that began recently. In addition, the parameters affecting the efficacy of electroconvulsive therapy form the focus of an ongoing study.
Behavioural and Clinical Psychology
Bernhard Holzner
In close collaboration with the Division of Psychiatry II, this group investigates the impact of disease and treatment on the subjective health status of chronic somatically ill patients. This is done by applying the very latest statistical (item response theory) and technical (web-based questionnaire data collection) methodology. The group is developing object databases and computer-adaptive questionnaires, in order to tailor questions selected by a sophisticated CAT algorithm to the respective health status of the patient. This will maximise measurement accuracy and minimise the burden on patients. Furthermore, the study group is also developing patient portals for web-based home-monitoring of patients.
Some of this work is performed under the aegis of EORTC and with support from the oncology units in the Departments of Haematology and Gynaecology at the MUI.
VILLAGE Project
Jean Paul
Children who have a parent with a mental illness (COPMI) may experience many challenges in their daily lives, which can have long-term consequences for their own (mental) health, employment and social life. The Village project is a four-year research project that is founded upon principles of Open Innovation in Science. It is hosted within the MUI and the Ludwig Boltzmann Gesellschaft and it is conducted by a team of international and interdisciplinary investigators with the support of a local research team. The Village project is concerned with the co-development, implementation and evaluation of practice approaches that seek: 1) to identify those children and 2) to strengthen their formal and informal support network. Families are invited to consider and strengthen their formal and informal networks over a period of approximately six months, together with trained staff ("village facilitators"). This project upholds the UN Convention on the Rights of the Child (UNCRC) through its overarching focus to listen to and understand the "child's voice".
Selected Publications
Defrancesco M, Bancher C, Dal-Bianco P, Hinterhuber H, Schmidt R, Struhal W, Ransmayr G, Stögmann E, Marksteiner J.:

Effects of the COVID-19 pandemic in Austria on people with dementia and their care environment-problem areas, recommendations, and strategies.

2020 Oct 29:1-13. doi: 10.1007/s40211-020-00363-9. Online ahead of print. Free PMC article. German.
Defrancesco M, Hofer A.: Cannabinoid as Beneficial Replacement Therapy for Psychotropics to Treat Neuropsychiatric Symptoms in Severe Alzheimer's Dementia: A Clinical Case Report. Front Psychiatry. 2020 May 13;11:413. doi: 10.3389/fpsyt.2020.00413. eCollection 2020. Free PMC article.
Defrancesco M, Marksteiner J, Kemmler G, Dal-Bianco P, Ransmayr G, Benke T, Mosbacher J, Höller Y, Schmidt R.: Specific Neuropsychiatric Symptoms Are Associated with Faster Progression in Alzheimer's Disease: Results of the Prospective Dementia Registry (PRODEM-Austria). J Alzheimers Dis. 2020;73(1):125-133. doi: 10.3233/JAD-190662.
Gebauer C., Guenther V., Stuerz K.:

Health psychology aims to evaluate our nicotine cessation program and focusses on aspects of body image and body modification (eg in blind people).

(2019).

Differences in the Body Images of Blind and Sighted Women; European Journal of Health Psychology, 26(2), 50–55.

Muigg F, Bliem HR, Kühn H, Seebacher J, Holzner B, Weichbold VW.: Cochlear implantation in adults with single-sided deafness: generic and disease-specific long-term quality of life. Eur Arch Otorhinolaryngol. 2020 Mar;277(3):695-704. doi: 10.1007/s00405-019-05737-6. Epub 2019 Nov 27.
Neijenhuijs KI, Holtmaat K, Aaronson NK, Holzner B, Terwee CB, Cuijpers P, Verdonck-de Leeuw IM.: The International Index of Erectile Function (IIEF)-A Systematic Review of Measurement Properties. J Sex Med. 2019 Jul;16(7):1078-1091. doi: 10.1016/j.jsxm.2019.04.010. Epub 2019 May 27.

Ucar B, Kajtez J, Foidl BM, Eigel D, Werner C, Long K.R., Emnéus J, Bizeau J, Lomora M, Pandit A, Newland B and Humpel C.: Biomaterial based strategies to reconstruct the nigrostriatal pathway in organotypic slice co-cultures. (2020), Acta BioMaterialia, in press.

Humpel C.: Organotypic brain slices of ADULT transgenic mice: a tool to study Alzheimer´s disease. (2019), Current Alzheimer Research 16:1-10; doi: 10.2174/ 1567205016666181212153138.
Marksteiner J, Oberacher H, Humpel C.:

Acyl-alkyl phosphatidlycholines are decreased in saliva of patients with Alzheimer´s disease as identified by targeted metabolomics.

(2019), Journal Alzheimers Disease 68(2):583-589. doi: 10.3233/JAD-181278
Lemos C, Salti A, Amaral I.M., Fontebasso V, Singewald N, Dechant G, Hofer A, El Rawas R.: Social interaction reward in rats has anti-stress effects. (2020). Addiction Biology. doi: 10.1111/adb.12878.
El Rawas R, Amaral IM, Hofer A.:

Social interaction reward: A resilience approach to overcome vulnerability to drugs of abuse.

Eur Neuropsychopharmacol. (2020);37:12-28. doi:10.1016/j.euroneuro.2020.06.008
El Rawas R, Amaral IM, Hofer A.: Is p38 MAPK Associated to Drugs of Abuse-Induced Abnormal Behaviors? (2020) Int. J. Mol. Sci. 2020, 21(14), 4833; https://doi.org/10.3390/ijms21144833

Hofer A, Pardeller S, Frajo-Apor B, Hoertnagl CM, Kemmler G, Post F (2019): Self-stigma versus stigma resistance in schizophrenia: associations with resilience, premorbid adjustment, and clinical symptoms. Psychiatry Res 271:396-401

Hoertnagl CM, Kaufmann A, Yalcin-Siedentopf N, Pfaffenberger NM, Frajo-Apor B, Pardeller S, Kemmler G, Hofer A.: Premorbid Social Functioning and Affective Symptoms Predict Subjective Outcome Among Ouptatients with Schizophrenia. (2020) Frontiers in Psychiatry, Vol. 11, A570857, https://doi.org/10.3389/fpsyt.2020.570857
Yalcin-Siedentopf N, Pichler T, Welte AS, Hoertnagl CM, Klasen CC, Kemmler G, Siedentopf CM, Hofer A.: Sex Matters: Stress Perception and the Relevance of Resilience and Perceived Social Support in Emerging Adults. (2020), Arch Womens Ment Health, doi: 1007/s00737-020-01076-2
Deisenhammer EA, Behrndt E-M, Kemmler G, Haring C, Miller C.:

Suicide risk factors in patients recently discharged from a psychiatric hospital: a case control study.

(2019).

Journal of Clinical Psychiatry 80(5):18m12702.

Deisenhammer EA, Behrndt-Bauer E-M, Kemmler G, Haring C, Miller C.:

Suicide in psychiatric in-patients – a case control study.

(2020).

Frontiers in Psychiatry, in press

Hoertnagl CM, Biedermann F, Yalcin-Siedentopf N, Welte A-S, Frajo-Apor B, Deisenhammer EA, Hausmann A, Kemmler G, Muehlbacher M, Hofer A.: Combined processing of facial and vocal emotion in remitted patients with bipolar I disorder. (2019). Journal of the International Neuropsychological Society 25; 275-284.

 

Zechmeister-Koss, I., Goodyear, M., Tüchler, H. Paul, J. L,.: Supporting children who have a parent with a mental illness in Tyrol: a situational analysis for informing co-development and implementation of practice changes. BMC Health Serv Res 20, 326 (2020). https://doi.org/10.1186/s12913-020-05184-8

 

Zechmeister-Koss, I., Tüchler, H., Goodyear, M. et al..: Reaching families where a parent has a mental disorder: Using big data to plan early interventions. Neuropsychiatr 34, 39–47 (2020). https://doi.org/10.1007/s40211-019-00323-y
Selection of Funding
Austrian Science Funds (P32558-B)

The BrainMatTrain project, European Union Horizon 2020 Grant Agreement No. 676408

Land Tirol
FWF Hertha Firnberg Grant (T-578)

MFF Tirol project No. 329

FWF Connecting Minds 1st stage funding
Collaborations
Janko Kajtez, Department of Biotechnology and Biomedicine (DTU Bioengineering) Technical University of Denmark

Abhay Pandit, SFI Research Centre for Medical Devices (CÚRAM), National University of Ireland, Galway, Ireland

Benn Newland, School of Pharmacy and Pharmaceutical Sciences, Cardiff University, Cardiff, U.K.)

Hiroyuki Uchida, Keio University, Tokio, Japan

International Association for Suicide Prevention

Melinda Goodyear, Monash University, Melbourne, Australia

Annette Bauer, London School of Economics, London, UK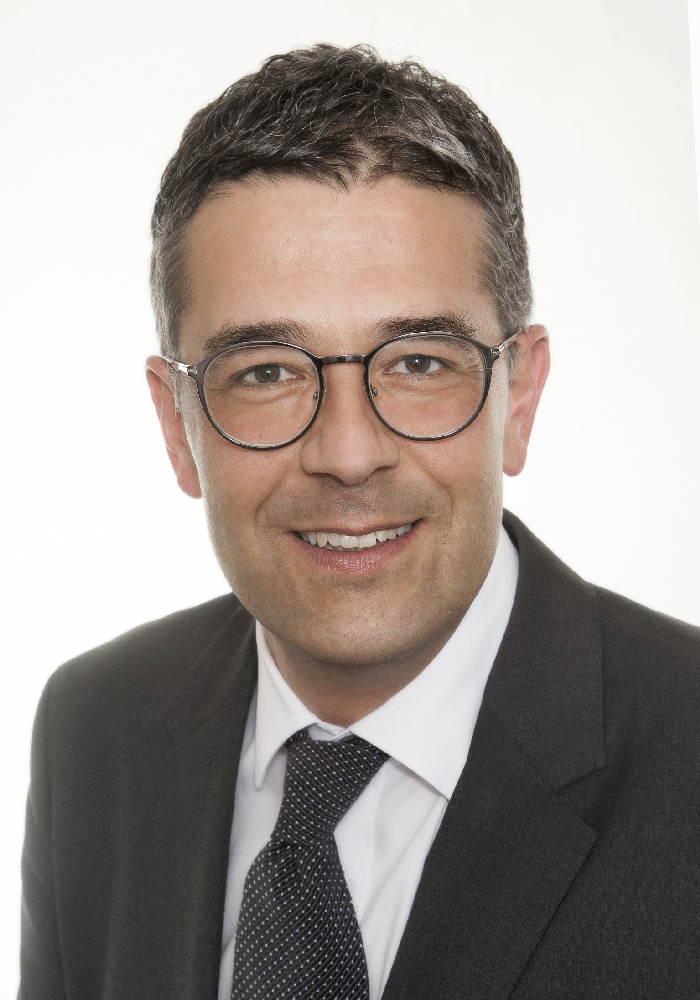 Univ.-Prof. Dr. med. Alex Hofer
Director
Contact:
Anichstraße 35
6020 Innsbruck
Austria
Email: Alexandra.schloegl@tirol-kliniken.at 
Phone: +43 512 504 23669
Fax: +43 512 504 25267
https://psychiatrie.tirol-kliniken.at/