Research Group Andreas Ritsch

Our research is focused on the implication of lipid and lipoprotein metabolism on the development of cardiovascular diseases. We are interested in the role of reverse cholesterol transport in this scenario. Our research work is encompassing basic research, animal-based studies as well as clinical studies and is targeting the development of new strategies for prevention and therapy of atherosclerotic diseases in humans.
Im Fokus unserer Forschung steht die Bedeutung des Lipid- und Lipoproteinstoffwechsels für die Entstehung von Herz- und Kreislauferkrankungen. Das besondere Augenmerk liegt dabei auf dem reversen Cholesterintransport. Unsere bisherigen Arbeiten umfassen grundlagenbasierte, tierexperimentelle und klinische Studien und zielen auf die Entwicklung neuer Ansätze zur Therapie und Prävention von atherosklerotischen Erkrankungen beim Menschen ab.
Research Interests
Lipoprotein metabolism and atherosclerosis
Reverse cholesterol transport with focus on High Density Lipoprotein (HDL), Cholesteryl Ester Transfer Protein (CETP) and Scavenger Receptor Class B Type I (SR-BI)
Transgenic rabbit models for atherosclerosis
Gene transfer (receptor mediated endocytosis, viral vectors)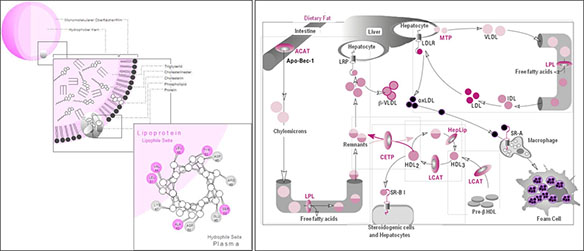 For further information contact:
Andreas Ritsch
43 512 504 23252 (Office)
43 650 2838830 (Mobile)
E-mail: Andreas.ritsch@i-med.ac.at

Im Radio-Magazin  UNI-SOLO werden Persönlickeiten der Medizinischen Universität Innsbruck und ihre Forschungstätigkeit vorgestellt.
Die letzten Sendungen zum Nachhören:
Annelies Schrott-Fischer zu Gast bei UNI-SOLO - 23.6.2015
Andreas Janecke zu Gast bei UNI-SOLO - 21.5.2015
Florian Überall  zu Gast bei UNI-SOLO - 18.8.2015