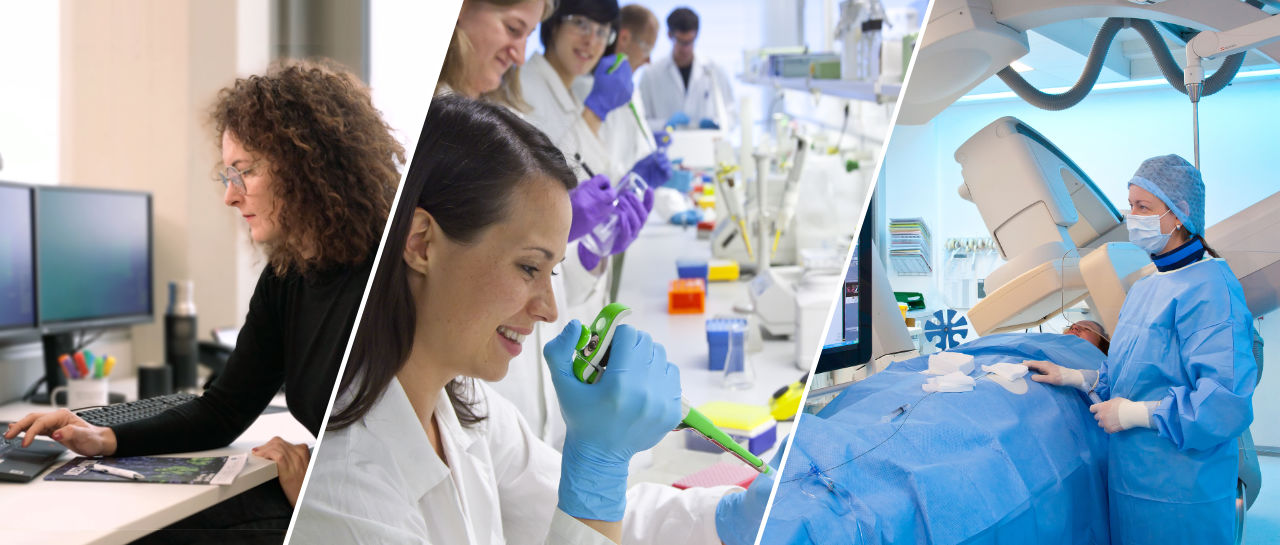 Department of Human Resources
Welcome to the page of the Human Resources Department. We support our employees in all personnel-related matters.
We are available for you by telephone
Monday - Thursday: 08:00 - 16:00
Friday: 08:00 - 12:00 o'clock
Administration general, scientific staff and project staff
Monday - Thursday: 09:00 - 11:00 and 13:00 - 15:00
Friday: 09:00 - 11:00 o'clock
Contact details
You can find your contact persons and their contact details under the menu item Team Human Resources.
You can also reach us at the email address: personal@i-med.ac.at.
Please send applications directly to: bewerbung@i-med.ac.at.
You can find us on site at Fritz-Pregl-Strasse 3, 6th floor, 6020 Innsbruck.
Civil servants please contact the Office of the Medical University of Innsbruck: amt@i-med.ac.at.
Abteilung Personal
We are available for you by phone:
Monday - Thursday
08:00 - 16:00
Friday
08:00 - 12:00
Administration general, scientific staff and project staff
Monday - Thursday
09:00 - 11:00
13:00 - 15:00
Friday
09:00 - 11:00
All employees HERE
Address:
Fritz-Pregl-Straße 3, 6th floor
6020 Innsbruck
General inquiries: personal@i-med.ac.at
Applications:
bewerbung@i-med.ac.at
Selection of our network partners
We are available for you by phone:
Monday - Thursday
08:00 - 16:00
Friday
08:00 - 12:00
Administration general, scientific staff and project staff
Monday - Thursday
09:00 - 11:00
13:00 - 15:00
Friday
09:00 - 11:00
All employees HERE
Address:
Fritz-Pregl-Straße 3, 6th floor
6020 Innsbruck
General inquiries: personal@i-med.ac.at
Applications:
bewerbung@i-med.ac.at
Selection of our network partners