home > forschung > Forschungsdatenmanagement > Forschungsdatenmanagement.html Share page:


Research Data Management at the Medical University of Innsbruck
Sustainable, open management of research data and publications promotes transparency, reproducibility and subsequent use of research results and is part of ensuring good scientific practice.
Organising and managing research data is one of the most important requirements throughout the scientific project to ensure quality, security and reproducibility.
The Medical University of Innsbruck has recognised the importance of research data management (FDM) for the science of today and tomorrow. Together with the Research Service and Innovation department and the IT Services Team, we support you with handling research data throughout the entire lifecycle, to promote the standard in accordance with the FAIR principles.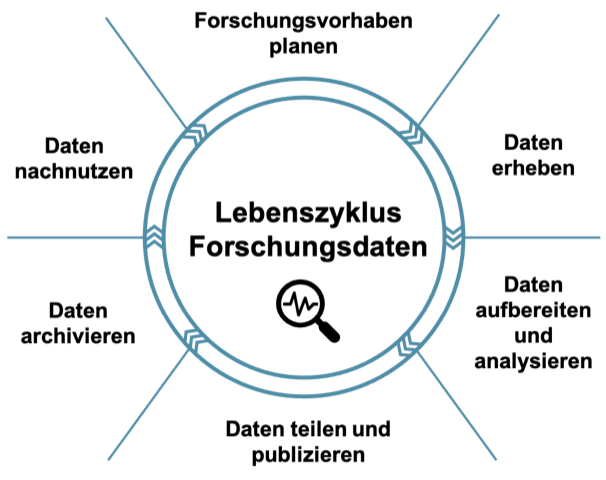 In this context, the Principal's office of the University of Innsbruck adopted a policy on research data management and published it in the official gazette of 14th December 2021.
The Medical University of Innsbruck supports its researchers with various services to implement FDM measures. It provides advice on important topics related to research data and offers workshops, continuing education measures and training courses in various FDM-related areas.
contact & further information
research-data@i-med.ac.at
Wiki
Further information: Data Clearing