home > gendermed > mainstreaming_diversitaet > index.html.en Share page:


Office for Gender Research and Teaching
The goal of the Office for Gender Research and Teaching is to strengthen the gender perspective in research and teaching at the Medical University of Innsbruck. In questions and issues concerning gender-specific research and equality we are a service point for students, graduates, staff and teachers at the Medical University. We support research teams by providing tools and methods for integrating a gender-specific perspective and the compulsory Gender Mainstreaming Strategy into research applications and scientific publications.
In more than one sense of the word, gender is a relevant category in medical research and teaching as well as for providing equal opportunities. This concerns access to health services as well as the personnel level in the organization.
Since 2006, an interdisciplinary lecture series "Gender Medicine: Gender Research in Medicine," that is presented by internationally renowned experts, has been offered. The lecture series is open to the public.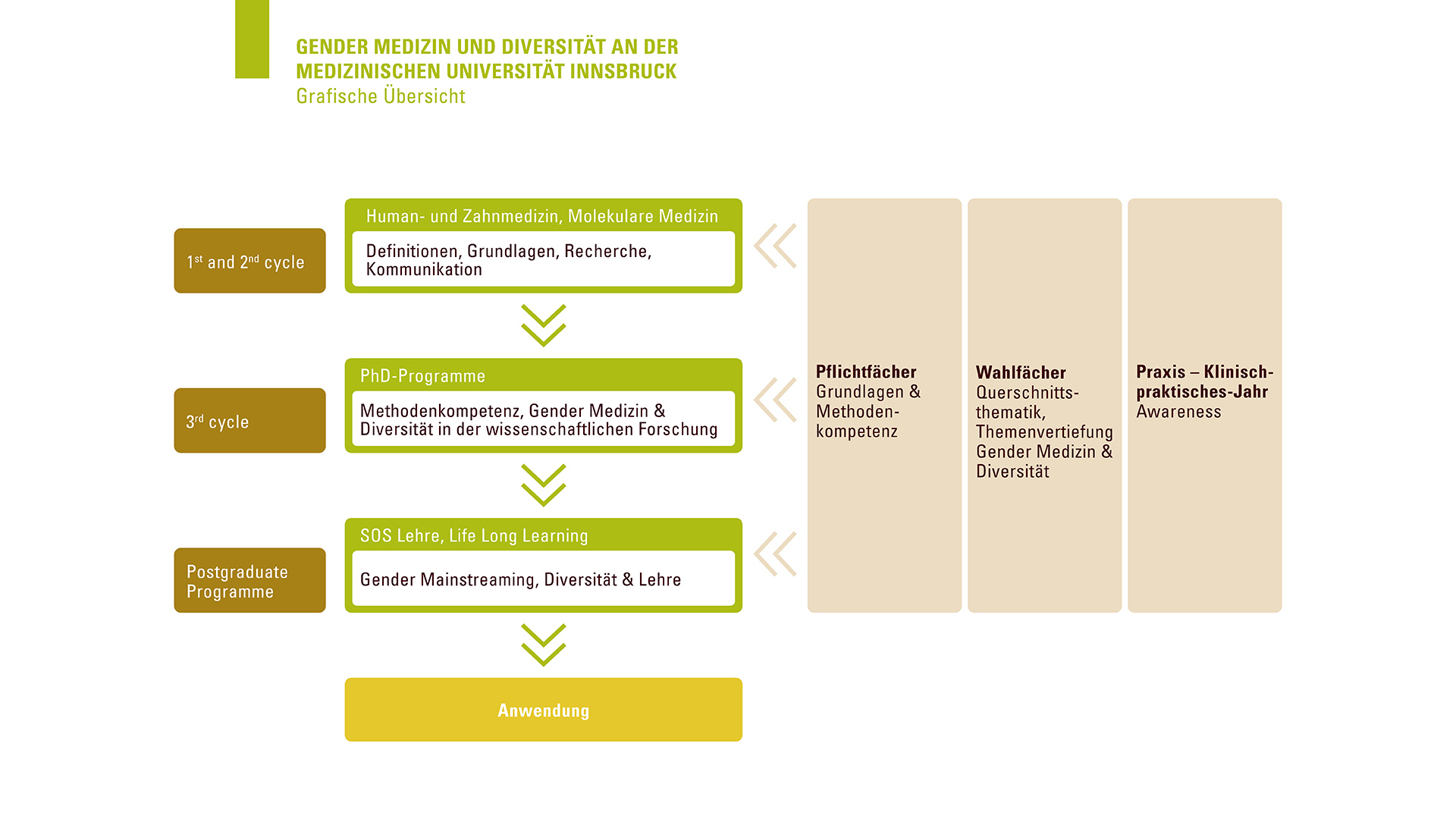 Further information:
Compulsory Courses in Gender Medicine
            Human and Dental Medicine 
            Molecular Medicine
            PhD Programs
Optional Courses in Gender Medicine and Diversity
            Ring Lecture Series 
            Diversity Module
            Sexuality
            The Doctor-Patient Talk
Gender Mainstreaming Tools
         Guidelines
         Gender Monitoring Tool
                 Affirmative Action for Research
                      GMT Downloads
                      The Gender-Sensitive Research Cycle
                      Gender Mainstreaming at the Personnel Level
Koordinationsstelle Gleichstellung, Frauenförderung und Diversität