home > gendermed > kinderbetreuung-und-vereinbarkeit > kindergarten_mui.html.en Share page:


Kindergarten Müllerstraße
The MUI Kindergarten
Since September 19, 2011 Kinderfreunde Tirol has been running a kindergarten for the Medical University of Innsbruck.
The Medical University of Innsbruck provides 20 places and the University of Innsbruck ten places for the children of its staff.
Three trained kindergarten teachers and two assistants look after the children in two kindergarten classes, each with a maximum of 15 children.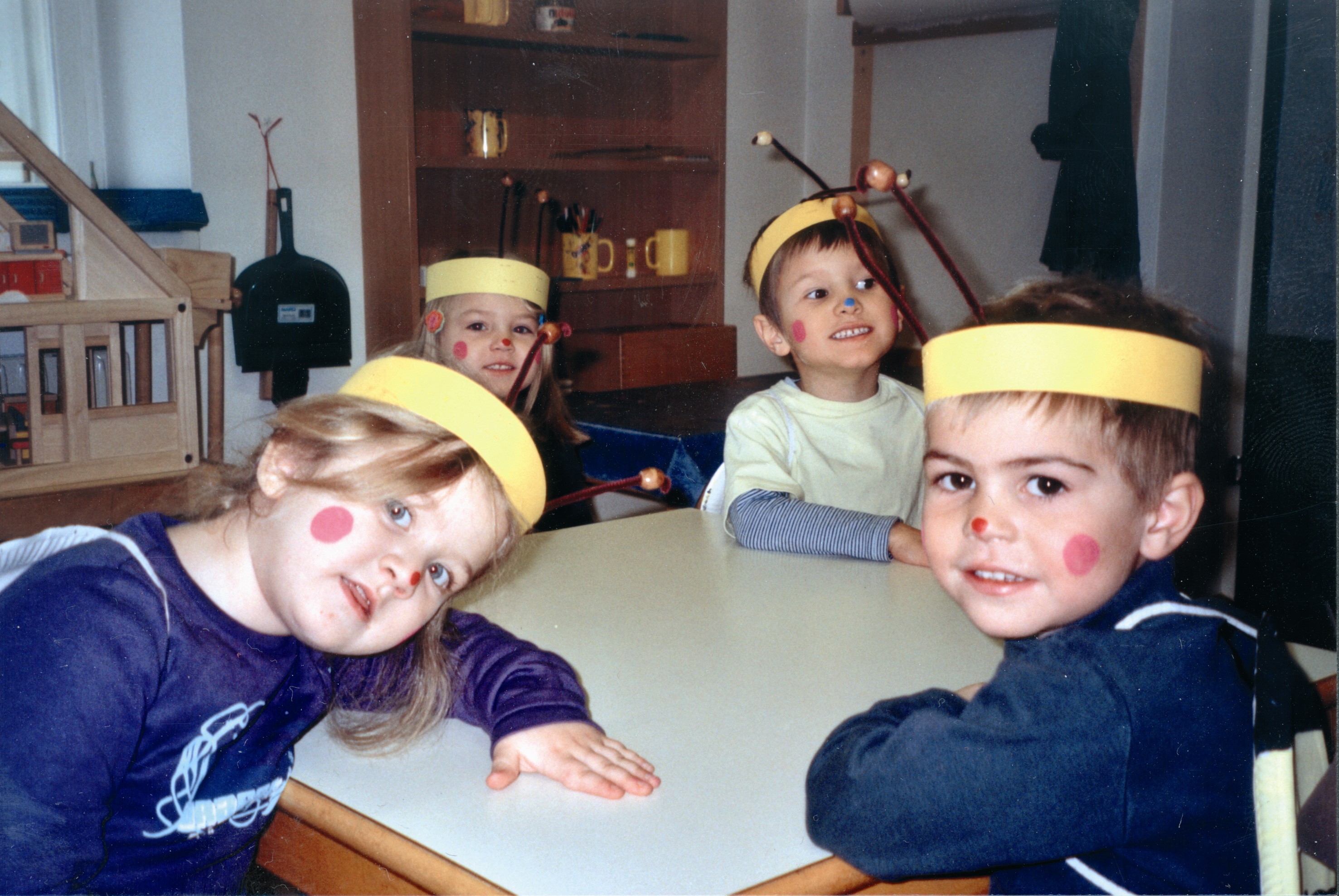 Child's age
When starting kindergarten all children must already be three years old and must not yet be of school age.
Opening hours
Mondays - Fridays from 6:45 am to 6:30 pm. The kindergarten is open all year 'round.
Fee
Full-day place in the kindergarten: € 290.00 per month
Food: € 4.80 per day (please do not give your child food to take to kindergarten – the children will receive food from a buffet)
From September to June (ten months) the kindergarten fee for all children aged 4 to 5 years is reduced by € 45.00 (subsidy from the State of Tyrol as part of the Free Kindergarten Model).
Staff at the Medical University of Innsbruck receive subsidies (see Information for Parents).
Registration
Children can be registered or places can be reserved at any time of the year exclusively through the Office for Childcare and Work-Life Balance (Referat für Kinderbetreuung und Vereinbarkeit). No places can be reserved before your child is born.
Places in the MUI Kindergarten are granted according to the following criteria:
Criteria for Registration for the MUI Kindergarten
Copy of the child's birth certificate
Copy of the child's Meldezettel (residence registration)
Contacts
Julia Hewitt. B.A.
Medical University of Innsbruck
Coordination Office for Equality, Affirmative Action for Women and Diversity
Office for Childcare and Work-Life Balance
Fritz-Pregl-Straße 3, 5. Stock, 6020 Innsbruck
Mail: julia.hewitt@i-med.ac.at
Telefon: +43(0)512-9003-73821
Carmen Scirè- Riedl, BEd
Medical University of Innsbruck
Coordination Office for Equality, Affirmative Action for Women and Diversity
Office for Childcare and Work-Life Balance
Fritz-Pregl-Straße 3, 5. Stock, 6020 Innsbruck
Mail: carmen.riedl@i-med.ac.at
Telefon: +43(0)512-9003-71854
Kontakt Kindergarten
Elisabeth Heinz
Head, MUI Kindergarten
MUI Kindergarten
Müllerstrasse 55, 6020 Innsbruck
Mail: kiga.muellerstrasse@kinderfreunde-tirol.at
Telefon: +43(0)512-586795
Further Information:
Family Start Package
Back to Work Campaign
Kindergarten Müllerstrasse
Information and contacts for working parents
Childcare in case of illness
Summer childcare at MUI
Child and Youth Academy
            Upcoming events
            Previous events
Girls' Day
Koordinationsstelle Gleichstellung, Frauenförderung und Diversität