home > gendermed > kinderbetreuung-und-vereinbarkeit > kinder-jugendakademie.html.en Share page:


Child and Youth Academy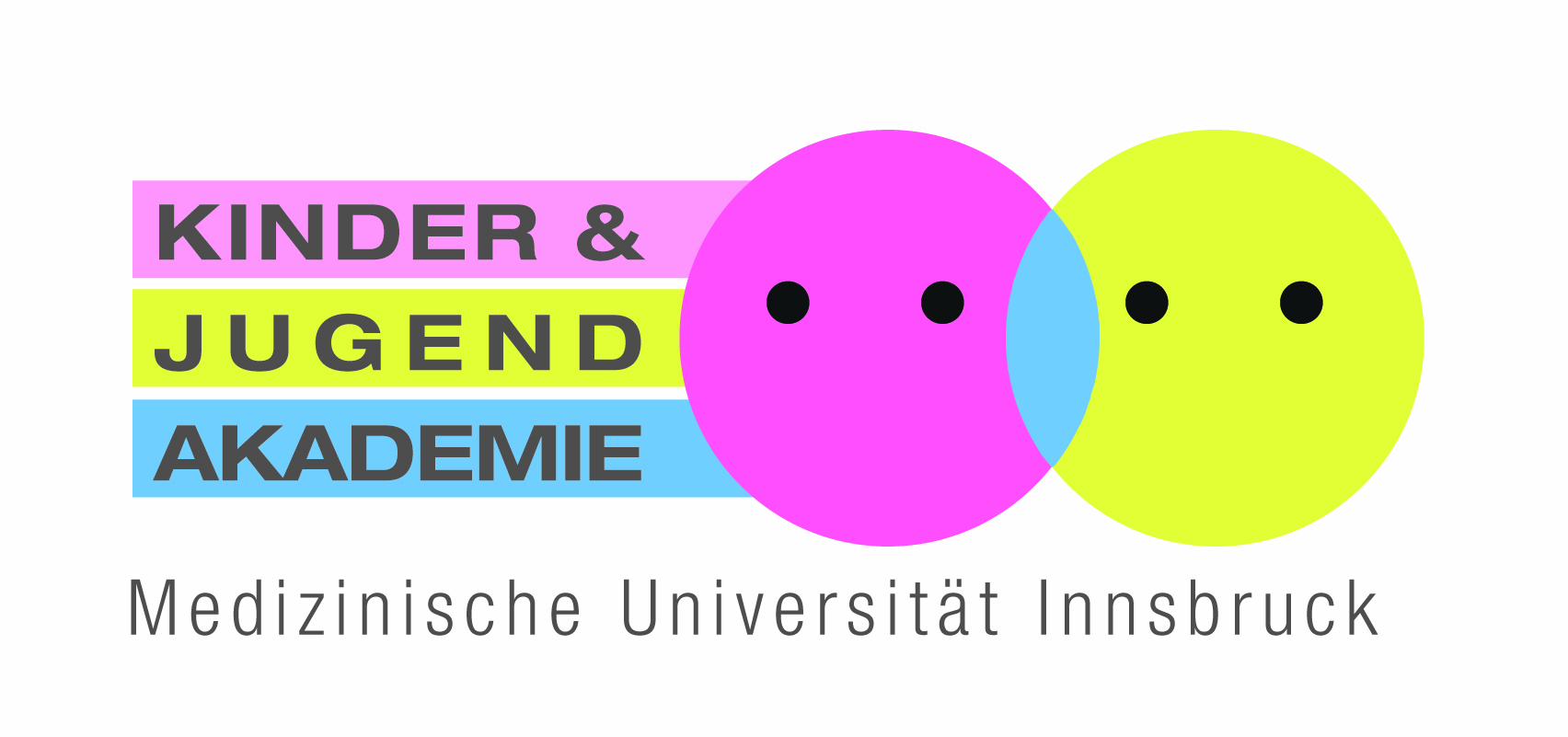 The Child and Youth Academy of the Medical University of Innsbruck operates under the motto: "More knowledge for young, curious brains!".
Events 2023
Thursday, 27 April 2023 Girls' Day
KINDERTHEATER - Theatre Association Tyrol
"A Sheep for Life" based on the children's book of the same name by Maritgen Matter.
When: Thursday, 27 April 2023 from 3:30 p.m. - approx. 4:45 p.m.
Where: Learning Commons 1 + 2 (LC), 1st floor, Fritz-Pregl-Straße 3
Age: from 4 years
Participation is free of charge!
Online registration please only at:
https://kinderbetreuung.i-med.ac.at
Previous Events
Previous events 2020
Adventnachmittag
12. Dezember 2020 von 3 bis 10 Jahren
SELBSTVERTEIDIGUNG UND SELBSTBEHAUPTUNG für Mädchen und junge Frauen

Previous events 2019
Further Information:
Family Start Package
Back to Work Campaign
Kindergarten Müllerstrasse
Information and contacts for working parents
Childcare in case of illness
Summer childcare at MUI
Child and Youth Academy
            Upcoming events
            Previous events
Girls' Day
Koordinationsstelle Gleichstellung, Frauenförderung und Diversität