home > gendermed > kinderbetreuung-und-vereinbarkeit > kinder-jugendakademie.html Share page:


Child and Youth Academy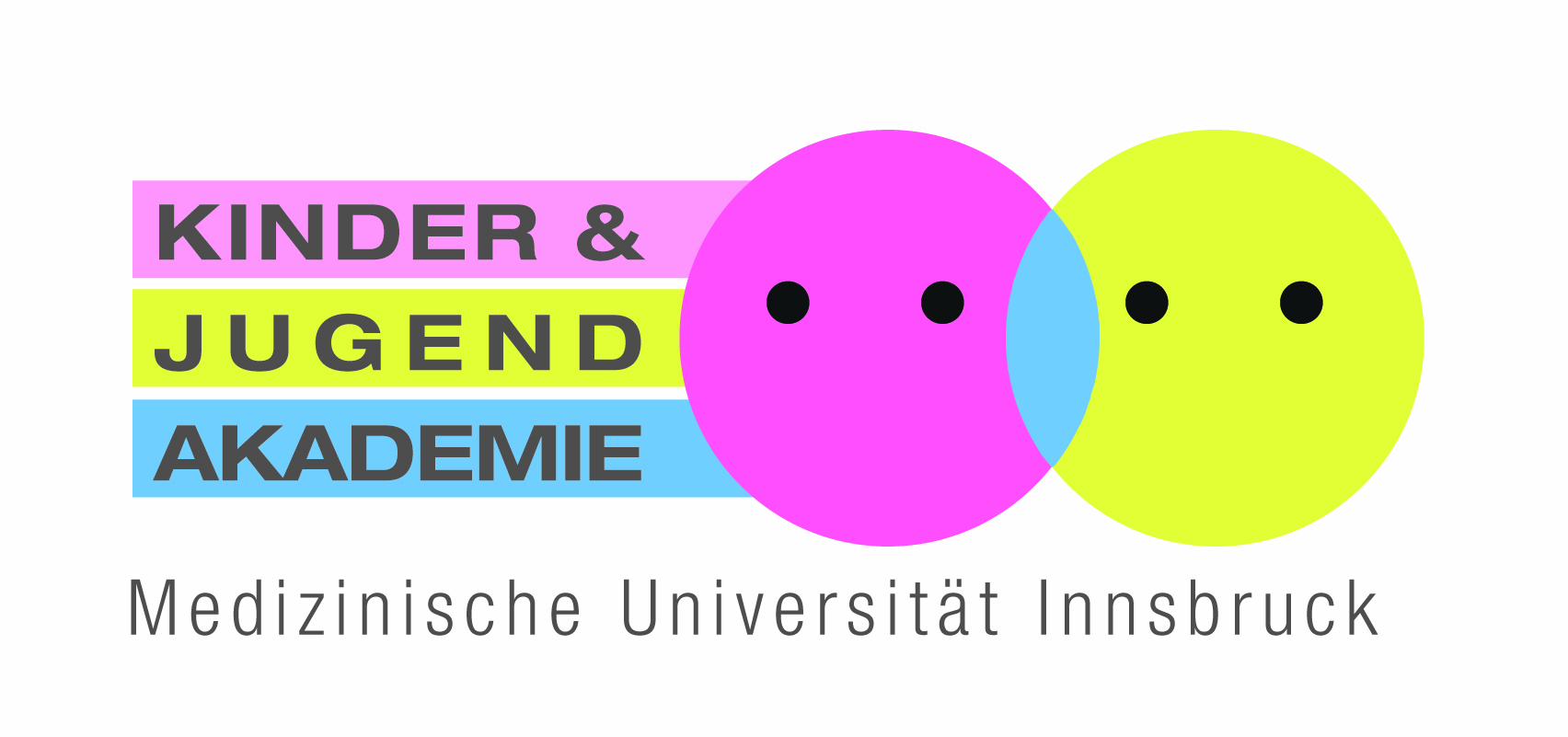 Under the motto: "More knowledge for young, curious minds!" The Children's and Youth Academy of the Medical University of Innsbruck was launched in fall 2008. Since its foundation, over 5,000 children have taken part in the wide range of events. Various medical workshops, special children's afternoons designed to entertain and care for the children of employees, as well as sports courses are offered throughout the year.
Photos:
If your child or children were part of one of our events and you are interested in photos from the individual events, we would ask you to write to Maria.fellner@i-med.ac.at.
Thank you for your understanding!
Events 2023
ADVENT AFTERNOON FOR CHILDREN
Educators organize a creative afternoon with lots of games and a great Christmas workshop. The children can look forward to various Christmas crafts, games and much more!
Cookies and mandarins will be provided.
Please bring a water bottle and slippers for the children.
When: Saturday December 16, 2023, 2:00-5:00 p.m.
Where: Learning Commons 2-4 (LC), 1st floor, Fritz-Pregl-Straße 3
Age: from 3 years (children must be diaper-free) with a friend
Attention - limited number of participants!
Please register until 07.12.2023 via our registration tool
https://kinderbetreuung.i-med.ac.at
---
Review of events held to date in 2023
SELF-DEFENSE COURSE I
6 to 11 years with a friend
Monday, 23.10.2023
15:00 to 16:00 at the Judo Center Innsbruck
SELF-DEFENSE COURSE II
12 to 16 years with a friend
Monday, 23.10.2023
16:15 to 17:15 at the Judo Center Innsbruck
KINDERTHEATER - Theater Verband Tirol
"A Sheep for Life" based on the children's book of the same name by Maritgen Matter, ages 4+
Thursday, 27.04.2023 from 15:30 - approx. 16:45, Learning Commons 1 + 2 (LC), 1st floor, Fritz-Pregl-Straße 3
Review of events held to date in 2022
Self-defense & prevention for girls
Review of events held so far in 2021
First aid workshop for children
Self-defense & prevention for girls
Review of events held to date in 2020
Self-defense and self-assertion for girls and young women

Review of events held so far in 2019
Children's yoga course
Summer care for children aged 3 to 12
For young, wild chefs!
Children's cooking course in Schöneck with chef Alfred Miller
Further Information:
Family Start Package
Back to Work Campaign
Kindergarten Müllerstrasse
Information and contacts for working parents
Childcare in case of illness
Summer childcare at MUI
Child and Youth Academy
            Upcoming events
            Previous events
Girls' Day
Koordinationsstelle Gleichstellung, Frauenförderung und Diversität