home > gendermed > frauen-empowerment > mentoring.html.en Share page:


Helene Wastl Medical Mentoring-Program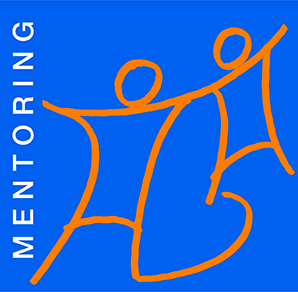 The Helene Wastl Medical Mentoring-Program is a mentoring program specifically designed for medicine with focus on female physicians and female junior scientists in transitional and decision-making situations in the course of their career trajectory or, respectively, in career planning, which was designed and implemented according to well-established university quality standards. Helene Wastl has been selected as "symbolic female mentor" and female namesake of the program. For the target group female physicians in their specialized training, female post doctorands, female participants of postgraduate programs (PhD) and female habilitation candidates, the core module "Mentoring" provides support with the planning and development of a scientific career and promotes sustainable networking & (self) empowerment. The conception of the Medical Mentoring-Program of Innsbruck is based on a Same Gender Mentoring as well as formal, intern, interdisciplinary One-to-One Mentoring.
Besides education and (professional) competence, contacts, positive examples and direct promotion by leading personalities are also especially efficient possibilities to already precociously prepare the own professional advancement. For this reason, the well-established principle of Women's Empowerment has been exactly addressing this topic since 2005 and provides a win-win situation for all parties involved – for female mentees, female mentors and the Medical University of Innsbruck.
It is the primary objective to improve the percentage of women in leading positions and hence to improve the career opportunities of women at the Medical University of Innsbruck and to promote the academic career of ambitious female physicians and female junior scientists. Moreover, structural conditions shall be established which encourage women to increasingly show and use their knowledge, potential and skills so that in the future (even) more women can successfully contribute their competence and creativity in the Scientific Community.
All female participants in the program, female mentors and female mentees are together building the Helene Wastl (Alumni) Club, in which the developed networks are sustainably maintained and which shall also serve the female participants as a female expert pool.
Furthermore, under the umbrella of the Helene Wastl Medical Mentoring-Program, a comprehensive workshop and training program aiming at career promotion, personal development and networking is offered, which is open to all interested female and male (junior) scientists of the Medical University of Innsbruck.
All current advanced training courses can be found in the annual overview.
Offers under the umbrella of the Helene Wastl Medical Mentoring
Helene Wastl Medical Mentoring-Program

 

 

 

Mentoring

Information & Training

Networking

1

Helene Wastl Mentoring: same gender, one-to-one

1

Mentoring framework program: Kick-off, interim result, completion, information & quality assurance

1

Helene Wastl (Alumni) Club

Network platform

2

Peer mentoring or, respectively, horizontal mentoring

2

career promotion, specially dedicated to medical students for female and male physicians and female and male scientists

2

Network meetings for all female and male mentors and female and male mentees

3

Clinical PhD Mentoring; cross gender, small groups

3

Women.Career.Medicine

Career talk & Empowerment

3

Horizontal & vertical networking of female and male physicians and female and male scientists

4

Further, supplementing mentoring offers according to demand

4

Knowledge.compact: information & discussion of topics pertinent to the career

4

Targeted support of networking in the framework of information and training offers
Key competences & (self) empowerment especially for female careers in the field of Medicine
Literature: Women's Empowerment & Mentoring at the Medical University of Innsbruck: The Helene Wastl Medical Mentoring program: Margarethe Hochleitner, Claudia Beyer. In: Mentoring in the University Medicine. 10 years Mentoring at the MedUni of Vienna; Angelika Hoffer-Pober, Sandra Steinböck & Karin Gutiérrez-Lobos (eds.)
Weitere Informationen zum Helene Wastl Medizin Mentoring-Programm
Participation as female mentee
Application as female mentee: requirements, required application documents and and deadlines
Helene Wastl – the female namesake of the Medical Mentoring-Program of Innsbruck
Koordinationsstelle Gleichstellung, Frauenförderung und Diversität