home > gendermed > frauen-empowerment > clinical-PhD-mentoring.html Share page:


Clinical PhD Mentoring
The Clinical PhD is an extra occupational doctorate course of study at the Medical University of Innsbruck for female and male graduates of the diploma degree of Human Medicine and Dental Medicine. Besides a minimum of 1.5 years of mere research time, the clinically oriented students shall also have the possibility to complete part of the studies as extra occupational studies besides their training to become a specialist physician. The doctorate course of studies of clinical medical sciences has started with the winter term 2011/12; since 1 October 2011, the curriculum has been implemented on a semestral basis.
For the variable program-specific courses, a detailed concept (including cost calculation for the examination of the coverability and the course form with information about teaching format, course units, ECTS credits and workload, contents, teaching objectives as well as course syllabus) for a new mentoring program line was developed at the beginning of 2011 in coordination with the administrative department for curriculum development, exam development and exam implementation. The goal is the integration of a determined contribution for a purposeful career promotion and development of dedicated female and male junior scientists in the clinical area. Complementary course information and calculations of the allocation of hours of attendance for the clinical PhD were put on i-med inside after approval. After the successful presentation on the 4th day of curriculum and in the meeting of the curricular commission, the submitted concept of this new program line applicable for two terms has been resolved from the curricular commission and implemented starting with the winter term 2013/14. Due to the financial situation, the scope of the course had to be respectively reduced from 2 to 1 hour(s) per semester. The curriculum was hence accordingly revised.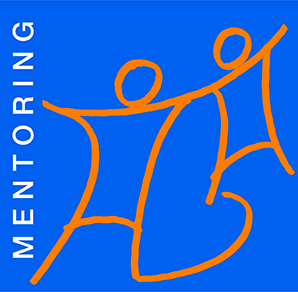 The PhD Mentoring (TS) with the course no. 150111 is offered in the category "Interdisciplinary Training and Transferable Skills" of the program-specific courses.
PhD Mentoring Block A | Session Introduction: 
When? Monday, 05-10-2020, 02.00 p.m. – 02.45 p.m.
Where? FKK building, Auditorium 4, MKG, room number: 3-U1-433
PhD Mentoring Block B | Session Interim result:  Beginning of
summer term, Date to be announced
Place: tbd
Course information & templates for female and male participants of the Clinical PhD-Mentoring:
IMPORTANT: For the registration only the short profile in the version to be filled-in electronically is accepted. Please request the current "Short profile Clinical PhD 2020/2021" – by phone or email to empowerment@i-med.ac.at!
Contact for organizational questions:
Mag.a rer.soc.oec. Claudia Beyer | DD 71856 | empowerment@i-med.ac.at
Conception & intention Clinical PhD-Mentoring
Cross-Gender-Mentoring: mentoring partnerships of female and male mentors and mentees of both sexes (f/m)
Subject-specific mentoring in small groups (max. 3-4 female and male mentees per group) with regular meetings, possibly organization of meetings of several groups
Targeted transparent promotion by formal internal mentoring
Pool of female and male mentors from the group of the involved disciplines
Targeted support of career planning and career promotion of dedicated female and male junior scientists with focus on clinical research
Explicit consideration of gender mainstreaming aspects, critical reflexion of gender related experiences in academic activities
Career promotion and personal development: conveying and training of career relevant interdisciplinary competences and soft skills
Horizontal and vertical networking of all female and male participants
Encouragement of female and male participants in the role of female and male clinical scientists
Program conception according to approved and established university quality standards
Ongoing support and process companionship by the female coordinator of the program
Koordinationsstelle Gleichstellung, Frauenförderung und Diversität